I have some bright, colorful finds from Ingenuity Team members to share with you today!
These fun flower earrings from SanaGem have peridote stems and lilac amethyst blooms.
This ornament from CALaMay Carvings was carved from pine.
Make your own lovely creation from this hand blended winding from Wrapture by Inese.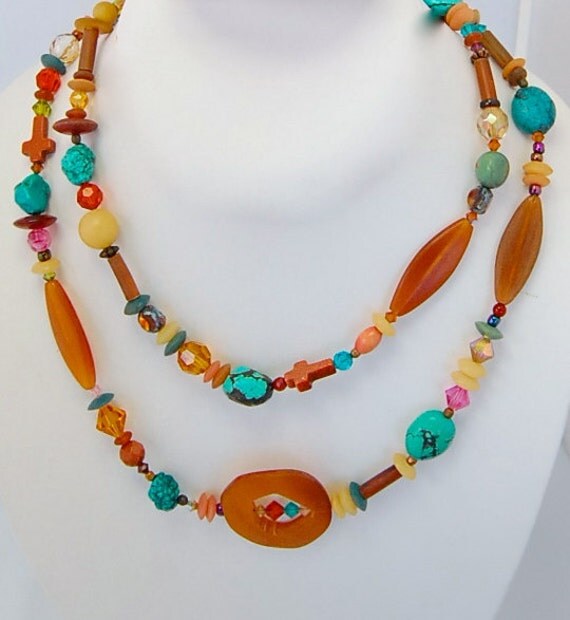 Horn Turquoise Necklace from Jewelry by Jeanne
Turquoise, Buri beads, horn, goldstone, Swarovoski crystal make up this pretty necklace from Jewelry by Jeanne.
Have a great weekend! Check in on Tuesday for Jennifer's Treasures for Your Home.
Jessica - Feath & Kee