Depending on where you are, there may or may not be a certain crispness in the air. Here in North Texas, it is still fairly warm. We are not exactly melting anymore, but is still warm enough for my three year old to ask if we can go swimming. So while we may not have that autumn crispness, we do have our fair share of pumpkin spice, and it is impossible to forget that Halloween is just twenty eight short days away. With that in mind, I thought that I would share a few costume ideas from Ingenuity Team members with you.
Lions are always a favorite costume choice. Your little one will be ready to trick or treat with this handmade hat from YumbabY. Just add matching shirt and pants.
This hare masquerade mask from Grin, Grimace & Squeak! is truly a work of art. The glass beads and a special non-tarnish copper wire that it is made of ensure that this is an heirloom quality piece.
Okay Frozen fans! Wanting to dress up like Anna, but lacking the braids to pull off the look? The Braid Shoppe has you covered.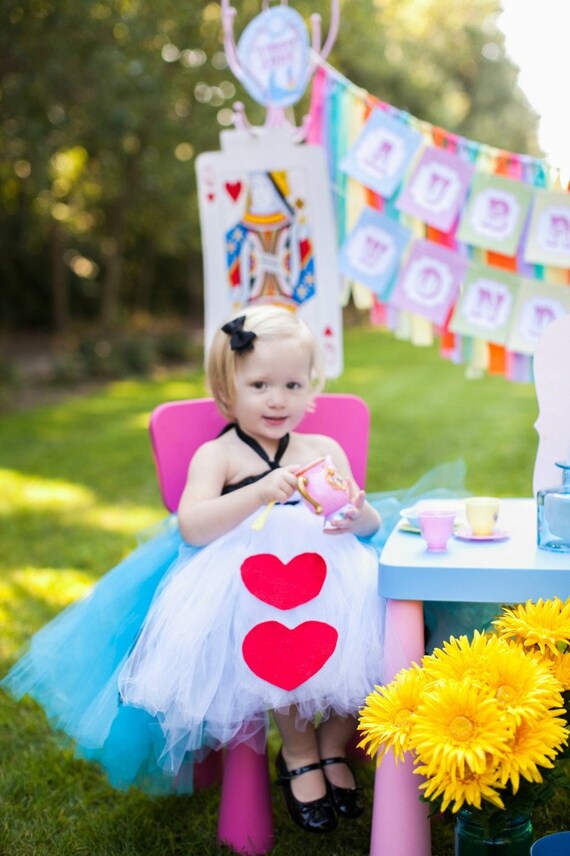 Alice in Wonderland Costume from Fanciful Fluff Boutique
Finally, this Alice in Wonderland costume from Fanciful Fluff Boutique will make any princess happy.
That is it for this week! Be sure to keep an eye out for Diane's Member Spotlight. This is a great way to get to know members of the Ingenuity Team. This week's featured shop was The Monkey Village. Read the post here. Also, we have a few new games going on, so be sure to check out the disscussions page to stay up to date!
Have a great week end!
Jessica - Feath & Kee